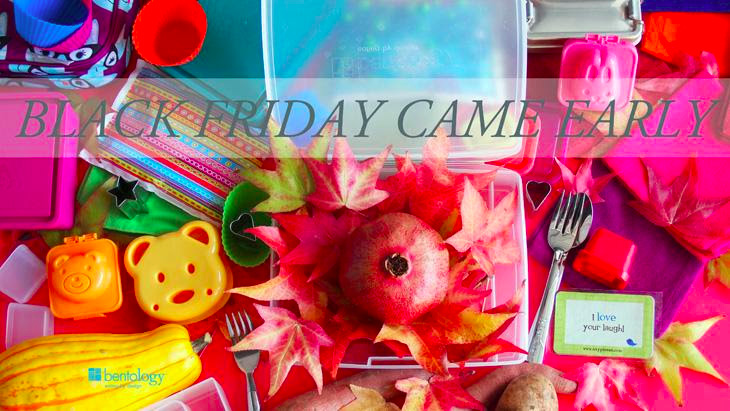 The Lunchbox Company...
I designed and managed the content engine—producing all the content—for this sweet and ethical local CPG startup's rebrand, from "Laptop Lunches" to "Bentology." With over 78,000 highly engaged subscribers, nearly 70% of revenue came from returning customers. Bentology Living published daily and featured the product lines of my client's primary signature brand among others.
The Zulily Image: Summer Camp Lunches
My client's lunchboxes, made locally in California, aimed to stem the tide of lunchtime waste at schools, specifically single-use plastics. They sought to create a new culture of reduction and re-use, locally and internationally, through their simple, healthy, and beautiful bento boxes.
When Zulily featured my client's products I went all out in creating some yummy bento-box lunches full of healthy choices to send kids off to camp in style.
Original Content with a Great ROI
Over a two-year period I grew my client's content library into a robust, eminently searchable archive full of ideas about meal suggestions, feeding kids, packing tips, and transitioning to a more healthy diet.
I asked my client's CTO what he valued about my work. These were his bullets:
* Managed a content strategy with over 78,000 highly engaged subscribers that resulted in nearly 70% of revenue coming from returning customers.
* Strong understanding of the brand/customer relationship and the ability to strengthen a brand's equity with effective communication.
* Excellent tone of voice and ability to create a personal dialogue with the customer.
* Measurable ability to align content around SEO strategies with keywords, titles and alt images.
* Tremendous eye for creative, using color and design to execute effective "thumb stopping" creative for social.
…which is pretty good.
Building the Archive
We published daily to build a volume of original content. It was easy to link to relatable, established material as the archive continually grew.
Some pieces were longer pieces on how to eat well. Topics included healthy eating, healthy living, portion control, and how to feed children healthy, nutritious meals, even those picky eaters.
The Weekly Blast
I sent a compilation of articles published during the week along with related articles of interest to my client's 78K active subscribers. The banner image was either specially produced for the blast, or one of the best of the images produced for that week.
What Really Matters
I focused on what really mattered to the client's customers. Teachers always top my list.
Often all it takes is a beautiful, simple image for people to feel connected to an earthy, mom-focused, sustainable brand.
Strawberries, Cream, and Sugar
What else do you need?
Seriously, if you haven't tried this, do so.
This was actually my own dear grandfather's all-time favorite dessert. So it was a pleasure to write, shoot, and produce.
A Day in the Life...
Every once in a while this progressive, California coast lifestyle brand went a little old school.
In this post I featured recipes from an old French recipe book—a gift from my client, and wonderful inspiration—and they taste even better than they look.
Taco Tuesday
I wrote the copy for each post, took the photographs, tested all the recipes, cooked all the food, and styled and prepped it all, with my own props for shooting custom images.
(But to be honest, the best part of the job was tasting! It'll be our little secret.)
Detox and Weight Loss is a Popular Theme
This is part of my personal mission to help people eat real food, the way we're supposed to eat it.
Testing and developing this salad was an amazing experience.Everyone I've tested it on is surprised and amazed. It's actually my favorite salad now, and that's saying something.
I value authenticity, and always test every recipe, only publishing images of real food that tastes great, regardless of my client.
I did this for CrossFit, too.
A Milestone for Bentology Living
Q+As are entertaining and educational, and they were very popular with my client's readers.
Brief aside, miso is amazing—add hot water and it's the best instant soup nature could design. Add yogurt and you've got a perfect salad dressing.
Celebrating the Holidays, Big Time
This one goes without saying.
It was fun to shoot.
And eat.
Every Once in a While...
We lucked out.
Every so often we'd find something special that really resonated with our readers, and this was one of them.
I met a new friend, Sandy, at the dog beach. She shared with me some of her treasures that she'd brought back with her when she and her husband, a physician serving abroad, returned to the US from Japan in the 1960s.
In 1989 the Loma Prieta earthquake destroyed half of Sandy's home, and a few pieces were all she had left of her collection. To my astonishment she gave them to me.
"What am I going to do with them?" she said with a sweet laugh.
I treasure this gift.
And I'm glad I shot it so reverently. My clients readers appreciated it, too. It was one of the highest resonating posts of that year.